Before start the flour milling business, you may have many factors to consider, one of the most critical problem is how much it cost to build a flour mill plant? I can't tell how much money do you need accurate, because your production capacity (TPD) and equipment requirement is different, therefore the invest cost has no way to measure.
Here i give you a 500TPD flour mill plant for example: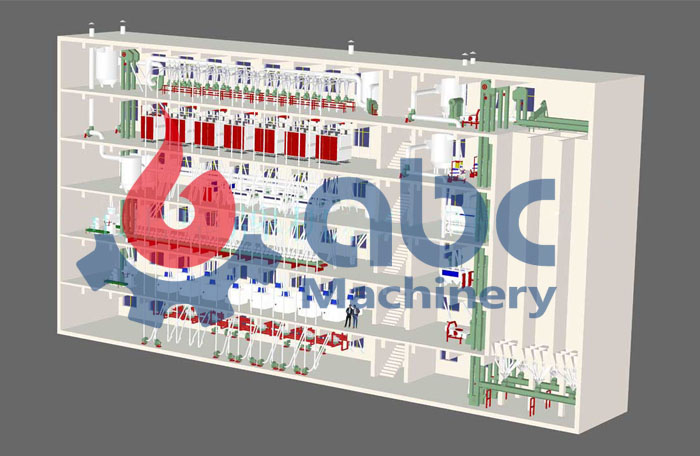 Buy A Piece of Industrial Land
You need at least 20 mu, the land price determine according to the local land price, it may cost about 300,000 USD of the land.
Construction the Plant Workshop
The height of flour mill equipment is high, you need at least a five floor building to install all the machines, more than 700,000 USD investment need to prepare.
Purchase of Equipment
You can choose domestic or can also choose imports from abroad, 500 tons of flour mill equipments at around 300,000 USD. Domestic price will be cheap, it all needs around 200,000 USD.
Employee
Preparation of around 10 workers, everyone salary calculat at 8,000 USDper year, the wage bill 800,000 USD.
Initial Fund
Prepare operating funds to buy wheat, utilities expense, dust removal equipment, fire fighting equipment, delivery vehicles and so on, this need at least 160,000 USD.
Combined, the cost of build a 500TPD flour mill plant for machine need more than 1,200,000 USD
Get in touch now
We receive enquiries in English, Español (Spanish), Русский язык (Russian), Français (French) and العربية (Arabic). Our professional team will reply to you within one business day. Please feel free to contact us!