We get flour through automatic flour mill milling, there are types of flour mill machines: stone flour mill machine, roller flour machine and other flour mill equipment, and different equipment produce flour quality are also quite different.
Anyang Best Complete Machinery Engineering Co., Ltd automatic flour mill manufacturer, the flour production quality is good, simple operation, maintenance is convenient, which is popular in the countryside, small flour mill factory, grains shops.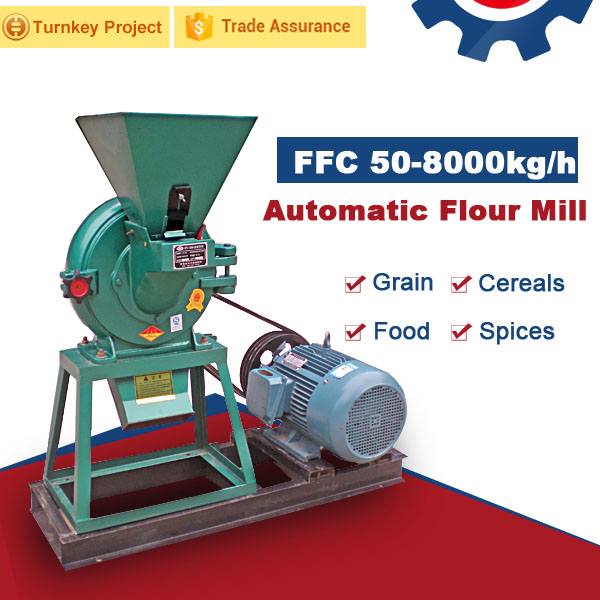 Three important factors to tell the automatic flour mill quality
The most important thing when buy a automatic flour mill is the quality, it maters a flour mill factory economic benefit. If the quality cannot be guaranteed, flour yield and quality cannot be assured, and maintenance of machine cost will increase…How to tell the quality of automatic flour mill?
The quality of automatic flour mill is determined by the material, it will determine the strength of the machine, which the flour milling processing technology cannot influence, this is the performance of the material itself, only with the factors of material processing.
Another factor in determining the quality of is the flour milling processing technology, such as welding process, the design principle of the machining process, etc., all of these with flour machine is directly related to the quality, such as the welding quality is bad, will cause open welding, in this case, the machine can't normal operation.
Another determining factor is the quality of the core components, such as the motor selection. The quality of the motor determines whether the machine can be run properly and how it is running.
Above are some criteria to tell the quality of automatic flour mill, I hope that will help you. If you want to buy or any questions about the flour mill machine, don't hesitate to contact us!
Get in touch now
We receive enquiries in English, Español (Spanish), Русский язык (Russian), Français (French) and العربية (Arabic). Our professional team will reply to you within one business day. Please feel free to contact us!