Maize is produced throughout the world and is placed at a comfortable 3rd position after paddy and wheat in terms of production. Maize is a rich in protein, hull, germ, starch and moisture.There are basically two methods of processing maize, namely the dry and the wet method.
In order to process maize we need a proper maize processing plant. It basically sorts grains, removes husk and impurities. The whole complete plant consists of cleaning the grains, maize peeling and milling , and maize flour packing. The cleaning section takes out all the impurities like stones, plastic etc. After this the maize is further processed as per the required end product .The maize processing plant are available in 10-500TPD fully automatic operation.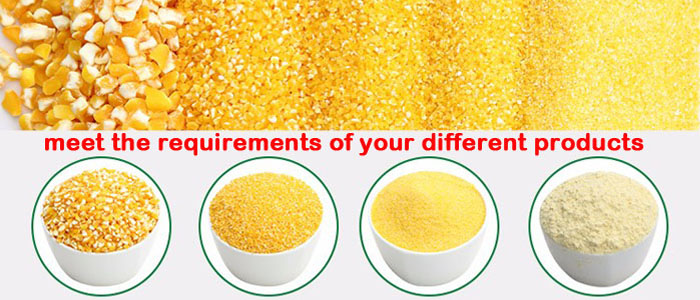 Maize Processing Plant Constituents
The first one is the cleaning unit which clean and removes impurities like sand, stone etc.
The second is the maize peeling. This section is basically used for hulling maize with the rough rollers which remove bran without adding water to the seeds.
The third is the maize degerminating. This is a special process which is mainly applied for hulling corn, degerminating and polishing maize.
The fourth is maize milling and sifting unit. This is a major process and forms the essence of maize grain processing. Here maize is processed in order to make it safe for consumption.
The fifth is packing. This is used for handling and transporting maize from one unit to the other. The electrical measuring and packaging systems make packaging accurate and fast and decreases manual intervention. Thus helping in reducing labor.
Successful projects of maize processing plant we had build wordwide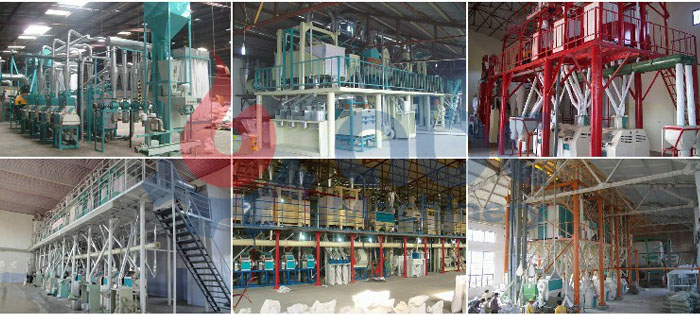 It has been seen that maize is the staple food of most of the people. Increasing productivity should be a major thrust for the farmers. This requires greater investment in technology development to build maize processing plant, but also can bring huge gains. So maize production and processing is here to stay and we will be having a bumper demand for the same in the coming years.
If you are planning to set up, or expand maize processing plant, welcome to contact us, we provide from machinery purchase to installation of one-stop service.
Get in touch now
We receive enquiries in English, Español (Spanish), Русский язык (Russian), Français (French) and العربية (Arabic). Our professional team will reply to you within one business day. Please feel free to contact us!